Our Hog Roast South London team could be the ideal catering company for your event if you're looking for unique mobile catering that is as high in quality as it is cost effective.
We are the leading hog roast company in South London and we offer a winning combination of perfectly cooked pork and diverse menus that are great for any occasion.
If Hog Roast South London are catering for your event, you can expect only the best locally sourced produce, the freshest food, the most creative catering options and last but not least, the most expertly prepared hog roasts!
The Best Hog Roast Catering In South London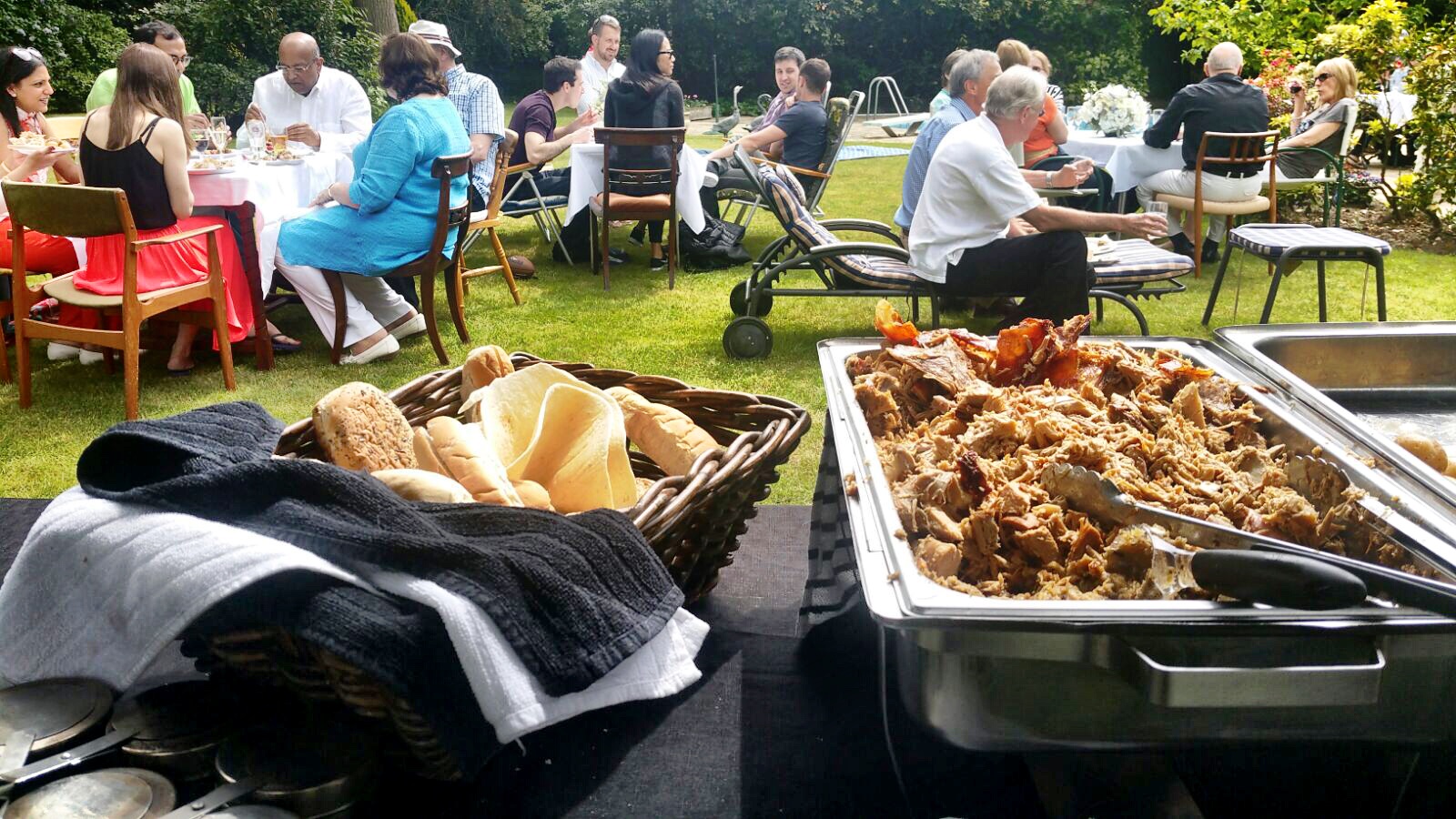 Hog Roast South London have been providing our delicious hog roasts to our clients for over a decade and we have proved time and time again that hog roast catering doesn't have to be confined to rural settings or large outdoor gatherings.
The quality of our free-range pork and our skill in delicately cooking it for several hours until it melts in the mouth, has earned Hog Roast South London our reputation for being the best hog roast caterers in South London.
Our versatile team and cutting-edge catering equipment enable us to provide exciting catering solutions for any event in South London and supply freshly made food in all manner of indoor and outdoor settings.
Varied Menus For Any Occasion

Our hog roasts may be what we are best known for, but they are not all that we can offer you for your event. Whilst most of our clients in South London want one of our hog roasts to be the star of the show where the food is concerned for their event, we understand the importance of offering well-rounded catering options that appeal to a wide range of tastes. We have diverse menus to match any occasion in South London and specialist catering packages for weddings, private parties and corporate events.
All of our menus come with an abundance of options, including different meats, barbecue dishes, vegetarian, vegan and gluten-free alternatives, and very varied sides, salads, starters, desserts and canapes that are guaranteed to appeal to all tastes.
A Tailored Approach For Your Event
The Hog Roast South London team can supply you with a unique menu for your event that is full of freshly made dishes that all of your guests will love. We can make any additions or changes to your menu to accommodate guests with specific dietary requirements and provide a diverse spread that caters for all tastes. We also appreciate how important great service is and you and your guests will receive the utmost care and attention from us.
We will also let you decide how you want your food to be served and presented, and if you would prefer a sit-down meal, we can provide professional table service supplied by Hog Roast South London's experienced events team.
Hog Roast Machine Hire Options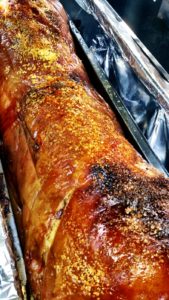 Does being a hog roast chef for the day and impressing your guests by preparing your food in front of them sound good? If you would prefer not to have our professional catering team on-site to do it for you, we can offer you the option of hiring a hog roast machine from us. All of our machines are made from the most up to date catering technology and designed to achieve optimum results every time. We also have more compact machines available for smaller events. We will bring your machine to your venue, make sure you are happy using it yourself and collect and clean it again after your event too.
Get a Free Quote Today
Whether you would prefer to give us a call, send us an email or fill in the quick form on our website, it is very easy to get in touch with us here at Hog Roast South London. We will give you a free quote for any type of large or small event in South London and spend as much time as you need talking you through our options in order to provide you with the best catering solutions for your event.