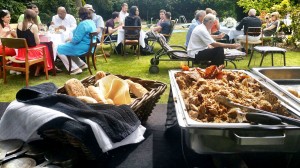 The reason we are the number one supplier of hog roast catering services in South London is because we care so much about what we do. We care about where all of our ingredients come from, we care about the quality of the food and service we provide, and we care about making each and every one of your guests happy, just as much as you do. We realise every event we cater for is special to the people involved and we always treat it as such ourselves. We believe in the personal touch and the careful consideration of every detail, because we know that is what makes the difference between an average party and an unforgettable evening.
Our Superior Food
 The quality of our ingredients and the diversity of our menus are what make us stand out from the crowd. We source only the very best local produce for all of our dishes, whether it be a traditional hog roast, an alternative slow-roasted meat, our range of vegetarian options or our side dishes and canapes. We spend a great deal of time and effort researching the freshest and finest produce available and we are very discerning about where our food comes from and how it is produced. It doesn't matter to us what kind of event we are catering for or how complex the menu is, we always apply the same stringent standards and prepare our top-quality ingredients right in front of you at our chosen venue.
Our Flexible Service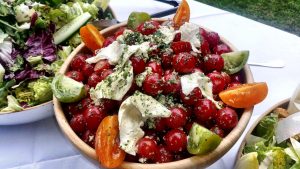 Here at Hog Roast South London, we understand that the quality for service you receive us just as important as the quality of the food. We aim to make you and all of your guests feel special and depending on what kind of event you are hosting, we will adapt our style of service accordingly. If you are having a private party and want an informal buffet, we are happy to chat to the guests whilst we are preparing the food and then let everyone help themselves. Alternatively, if your event has a more formal feel, such as a company conference, christening or wedding reception, we can provide our own highly professional waiting staff to provide table service and give your guests the same level of care and attention that they would receive in any top London restaurant.